Body, Mind and Soul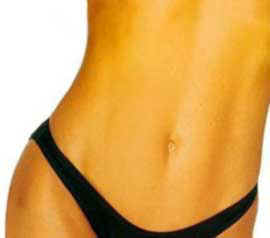 She has a beautiful body, but not such a good health
When one talks about health, one speak about; strong bones higher energy better skin and learning to help your body to burn more fat but nobody talks about healthy Navel

The forgotten fitness - emotional fitness.

Surprisingly, unexpected emotions that one had buried and long since forgotten may one day reappear as a serious illness.

Want to reverse your body clock? Time to spend a balanced time between body fitness and emotional fitness.

Little changes that will make really big difference to both your health and emotional fitness.

Women are the main victims to emotionally related disease. It starts of with just the usual menstrual pain, which women are told is a common problem like the common cold, and that, one should not be worried about it. No, it is not a common problem, it is a serious problem that no women should have to experience. It is what I consider a modern day problem. It is a disease that our society has created, by the icon syndrome, which starts when a girl is just reaching puberty, and especially amongst middles class children.
Why grow a part, when you can make it work! Healing your Feelings
Take the first step to improving your emotional fitness

You works hard

Consultations
From the Janma Kundali, the birth horoscope, Dr Gupta predicts the effect of each planet on personal life, health, wealth, profession, marriage, spiritual progress, etc. He analyzes future tendencies, evaluates the favourable or unfavourable influences of any particular time, and recommends Yagyas to enhance or counteract these influences and promote good fortune in life.

Predictions can be made not only for individuals, but also for families, companies, cities, states, and nations, so that measures may be taken to avert any unwanted development.

Application for a consultation

Muhurta
'Well begun is half done.' Muhurta is the most favourable moment to begin an
undertaking such as starting a business, getting married, etc. For example, Dr Gupta could examine a specific two-to-four week period when a new business is ready to be launched, and identify the most suitable day and hour for its beginning.

Application for a Muhurta

Compatibility Analysis
This analysis helps to promote harmony and avoid unnecessary conflict
between two or more persons. Through a comprehensive analysis of their birth horoscopes which considers the combination of tendencies toward harmony or disharmony, this analysis is valuable before marriage or any other kind of partnership, including business partnerships.

Birth time Rectification
The correct birth time is very important for all Consultation Services. If you are unsure about your correct birth time, then a rectification is recommended. It is possible to correct the birth time up to 4 hours. to correct the birth time, 6 - 8 important events in your life are needed, where the exact date is known.
For more information, contact Dr Gupta now!!!