Tarot Readings
by Dr Sunit K. Gupta

Best Tarot Readings Online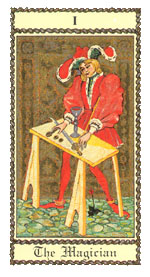 Best Tarot Psychic Best Tarot Readings

Accurate Caring Tarot Readings
From The Best Online Tarot Readings
~~~~~~~~~~~~~~~~~~~~~~~~~~~~~~~~~~~~~~~~~~~~~
Need Real Tarot Readings...?
An Expert In The Tarot...?

I Can Help!
Hello, my name is Dr Gupta, I do serious Tarot Readings and I
know you're probably suffering and need help. Well, I'm a natural Psychic from birth. I have more than 25 years experience in
Tarot Readings. I'm very good at Tarot Readings, I see deep into your
problems, whatever they are, and help straighten them out. My Online
Tarot Readings are about 95% accurate and help relieve worry,
frustration and fear.

How I Began Doing Tarot Readings

I was born Psychic, but didn't really learn to do Tarot Readings
until about twenty five years ago. At that time, I began studying the Tarot (which originated in India) and it was difficult at first because the Tarot has 78 Cards and it was challenging to learn the meaning of each Tarot Card. But eventually I began to absorb the Tarot subconsciously and my Tarot Readings became very accurate and deep. Then I decided to do Tarot Readings professionally and here I am, doing professional Tarot Readings on the web! I have since written my own cards and am looking for a publisher to publish them.

What I Offer
I offer one to six question Tarot Readings, plus super Tarot
Readings of 10 questions. These are done by me through the Tarot, but I also offer Relationship Readings and Psychic Medium Readings through my loving Spirit Guides who reside on the Astral Plane. My Spirit Guides are entities with whom I have strong Spiritual ties and they dictate information that I report back to you, verbatim.

The Relationship Readings delivered through my Spirit Guides are for those who would like to know how they were connected with loved ones in past lives, what problems they had then and what they're working on now. The Psychic Medium Readings allow for two, four and six questions, depending on your choice. I also offer Astrology Compatibility Readings for couples who would like to know how Astrologically compatible they are.

Do You Have Love Problems?
So many people do and the answers aren't simple. Love, that
old bushwhacker, often seems the hardest part of life, jerking us up and down with its painful uncertainties, but my Tarot Readings can help. I can tell if a lover is right for you; if a relationship will begin or end; if a relationship can be improved and how; if you'll meet someone new; if you'll marry and when ...and many other helpful things about crazy, crazy love. My Tarot Readings see deep into your relationships and help straighten them out.

Job, Career or Money Problems?
Job and financial problems can really get you down, but my Tarot Readings help clear them away. In this area, my Tarot Readings describe who will hire you, what kind of job you'll get and when. If you're looking at more than one job offer, I can tell which is best. I can tell if you'll change careers and when; if you'll be making more money and when; if your boss likes you and a promotion is in store; if you'll stay where you are or move to a new area. And many more Tarot secrets about jobs, money and career. Also, after you pay for my professional Tarot Readings, a wonderful job site will appear.

Have You Been Disappointed?
Yes, some Tarot Psychics promise great Tarot Readings and they're real cheap or even free, but they don't solve your problems, they just frustrate and annoy. My Tarot Readings provide solid Answers and Advice and are right on the money ninety-five percent of the time.

Did You Know The Tarot Never Lies? And Astrology Is A Science?
Well, the Tarot shouts the truth, no matter what, because the Tarot is a Psychic vehicle unto itself! Since 1392 and before, Psychics have been using Tarot Readings to look deeply into problems. The Tarot is divided into the Minor Arcana (or Lesser Secrets) consisting of 56 Cards and the Major Arcana (or Greater Secrets) of 22 psychological archetypes that call up the unconscious mind. Though all Tarot Cards are important, it is these latter Tarot Cards ...the Major Arcana ...that are so mysterious and powerful, making Tarot Readings a true Psychic portal, opening the door to divination to the trained Psychic mind.

And Astrology, even more ancient than the Tarot, was a science before Christ. The Egyptians practised it and the Babylonians before them. Its a science of numbers and mathematical equations based on the time, date and place of birth in relationship to the heavens. Each of us had a preordained time to be born and that moment is page one of our lives, describing the characteristics we arrived here with and the events of the first year. Page two, etc. is the progression of that Chart, mapping out
the yearly events to follow until the end of life. But remember ...the stars do not compel, they impel, so we always have free will. In my Astrology Comparison Readings, I do straight forward comparisons between two people, focusing on compatibility and their individual love natures.

Do You Need Real Tarot Readings? An Astrology Comparison Chart?
Well, I'm committed to helping you with all the Psychic Powers I have at hand and these are considerable, developed over 25 years of studying and doing Tarot Readings and strengthening my ability to "see". Are my Tarot Readings without cost? No, of course not. I do very professional Tarot Readings, as well as Astrology and Psychic Medium Readings, helping people as best I can, and since I have to earn a living, I expect and need to be paid. However, my Tarot Readings are very reasonable and I offer very secure ordering with a 100% refund guarantee. Please note: I do not diagnose any medical condition whatsoever, I do not contact the dead and I do not find lost people or items.
So If You're Wondering...

Will I find the right one to love?

Will I find a new job and when?

Will _______ ever love me?

Will I be making more money?

Will I lose my job?

Will I ever find my true love and when?

Should I change careers?

Are these Tarot Readings real?

Will I get real Tarot Readings and help?

~~~~~~~~~~~~~~~~~~~~~~~~~~~~~~~~~~~~~~~~~~
Legal Disclaimer:
This site is for entertainment purposes only.

Tarot Readings by Dr Gupta
Best Tarot Readings And Astrology Readings
Online Tarot Answers-Caring Help & Advice!
Located in Los Angeles, California

Email: drgupta@sunitgupta.com